Ready For Kindergarten And Lifelong Learning
Qualified Teachers Prepare Your Child With Social-Emotional And School Skills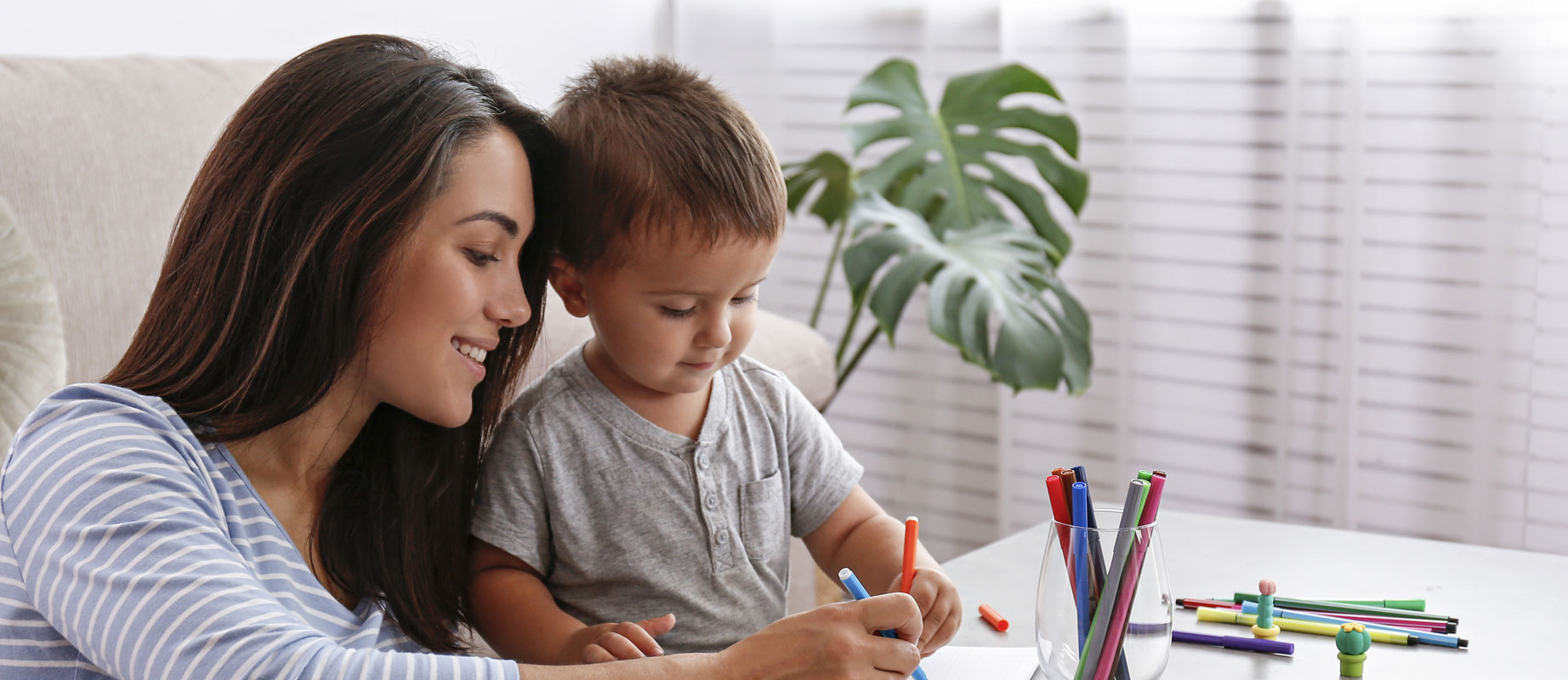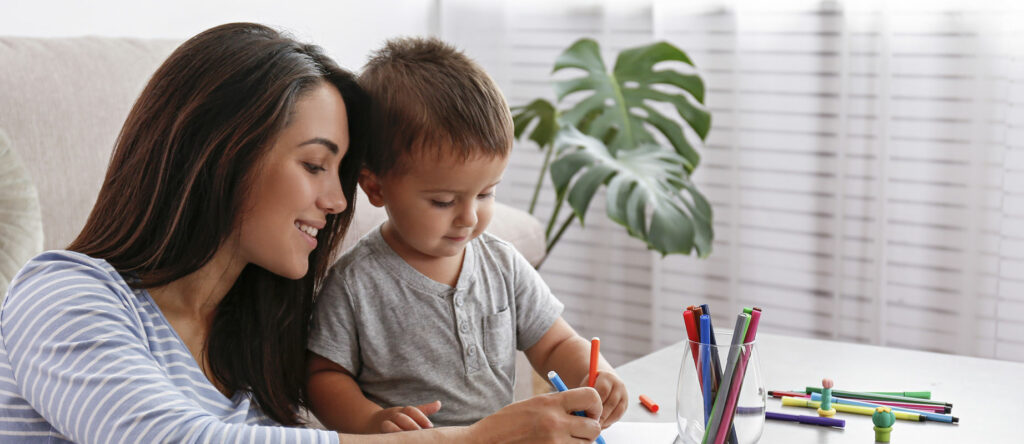 Ready For Kindergarten And Lifelong Learning
Qualified Teachers Prepare Your Child With Social-Emotional And School Skills
Preschool | 2 Year olds by Oct 1st | Serving Indianapolis, IN
High-Quality, Family-Owned Facility That Feels Like Home
You love knowing your child is cared for and given the attention required to thrive in a top-notch, fully-licensed facility. In addition, your child's classrooms will seem like a home away from home because they are family-owned and operated, which will promote relaxed and pleasurable learning.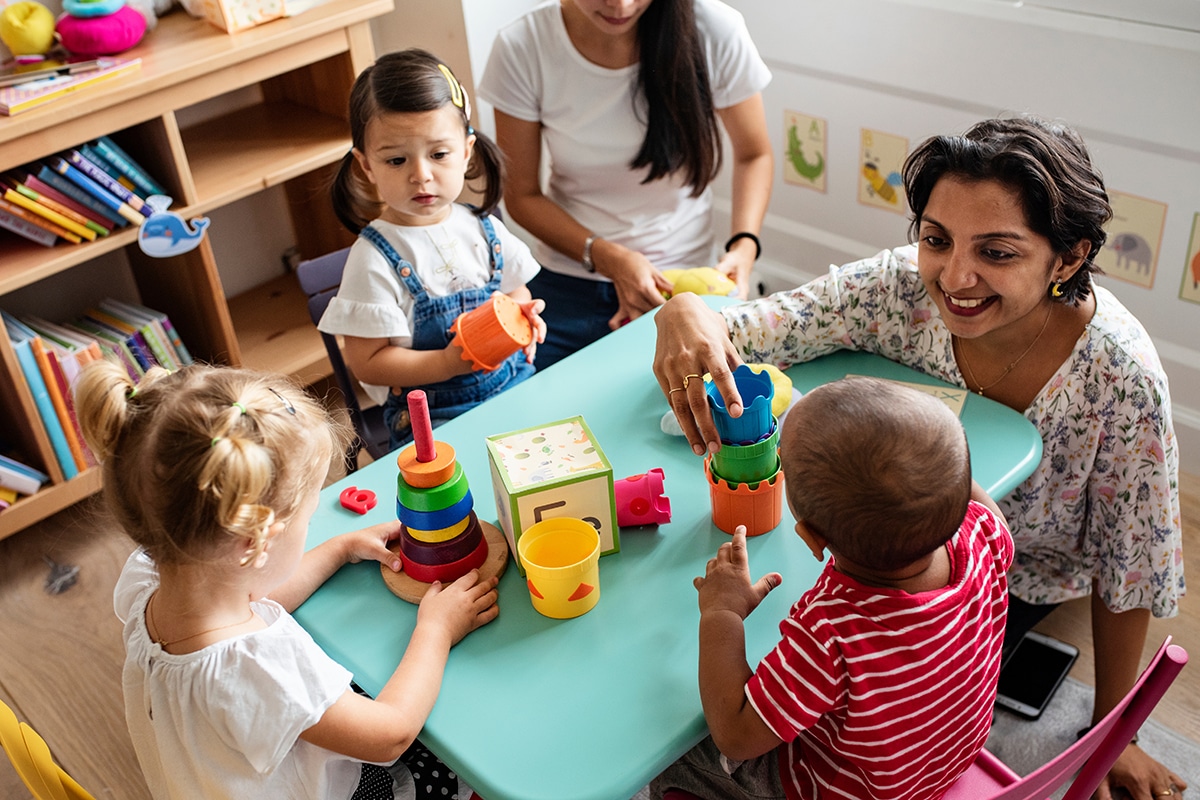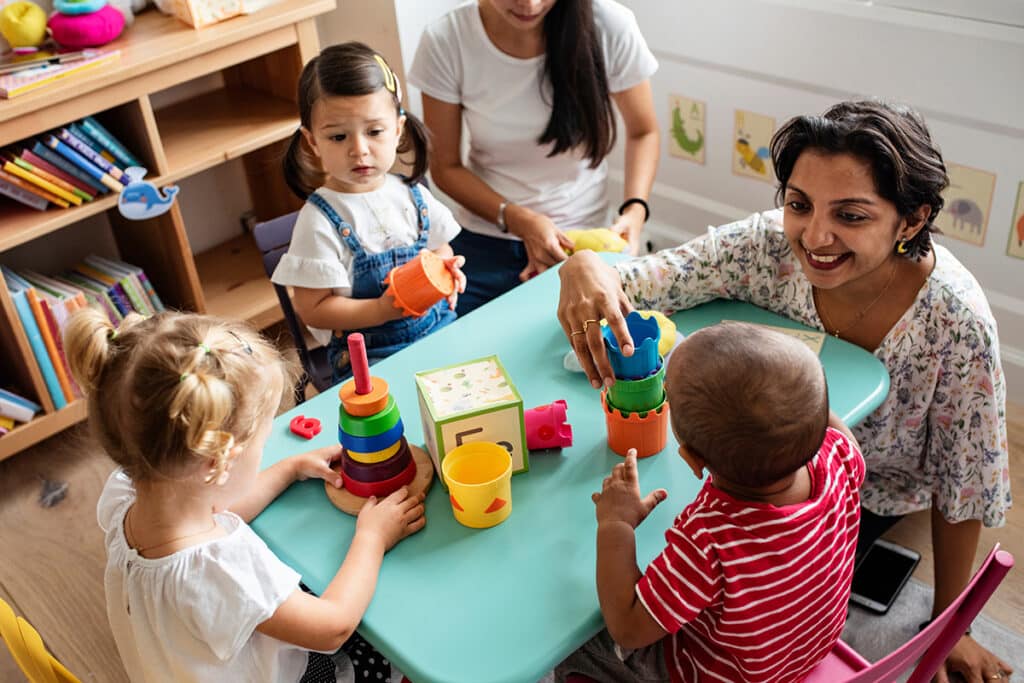 Extended Hours Mean More Relaxed, Stress-Free Commutes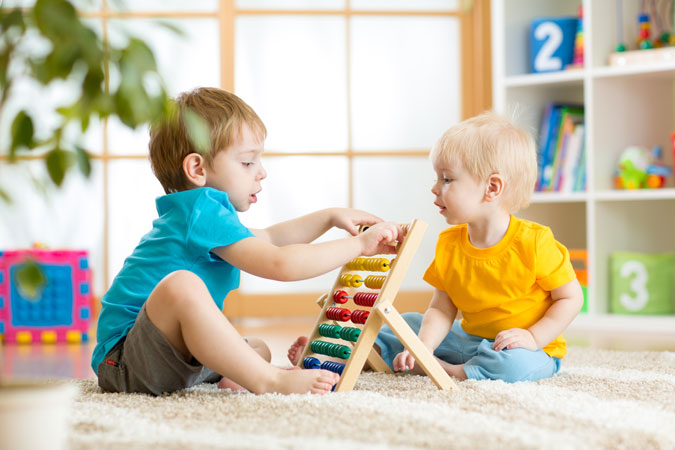 Your Child Is Ready To Excel In Kindergarten
Your child's knowledge flourishes as they learn all the pre-math and literacy skills they'll need to build upon in kindergarten. Boost their confidence and academic know-how to ensure they're kindergarten-ready, from gripping a pencil to basic math and science concepts.
Lead Teachers Pave The Way To School Success
Many of your child's lead teachers have a Child Development Associate credential or more, so your child gets the expert knowledge that comes from dedication to the craft. They also personally care about your child's success and put their heart into paving that path.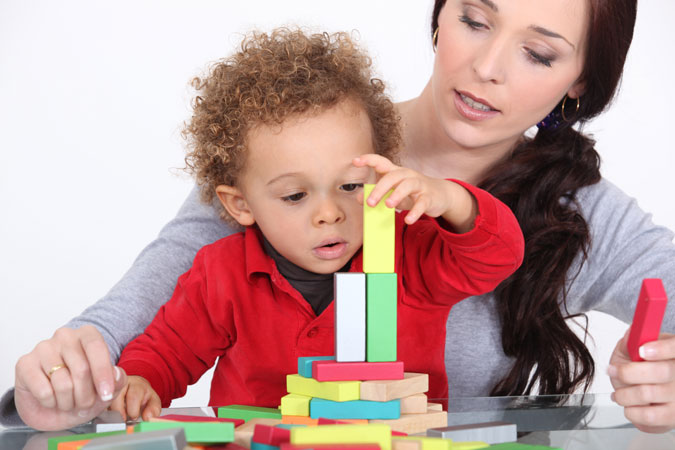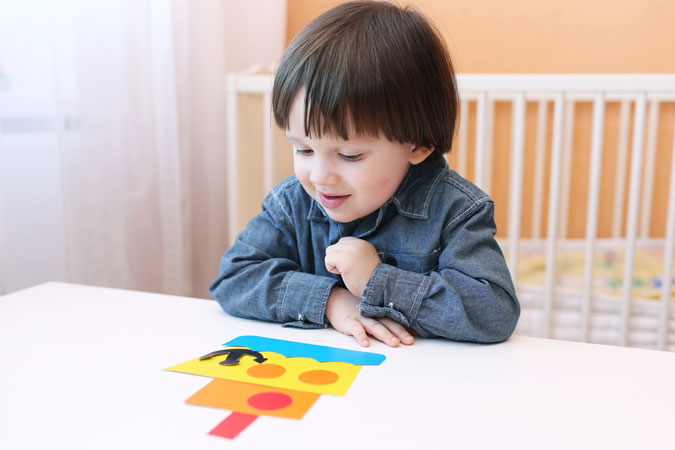 STEAM Activities Develop Strong Problem-Solving Skills
Science, Tech, Engineering, Arts, and Math (STEAM) develop your child's thinking skills as they figure out the best way to solve a problem, putting reasoning and innovative thinking to the test as they build, test, and observe their way through hands-on activities.
Strong School Bonds To Support Parents Like You
A smartphone app keeps you in touch with your child's day, and you receive updates and pictures to keep you connected. A parenting library and early childhood science courses are free resources at your fingertips to help you do your best.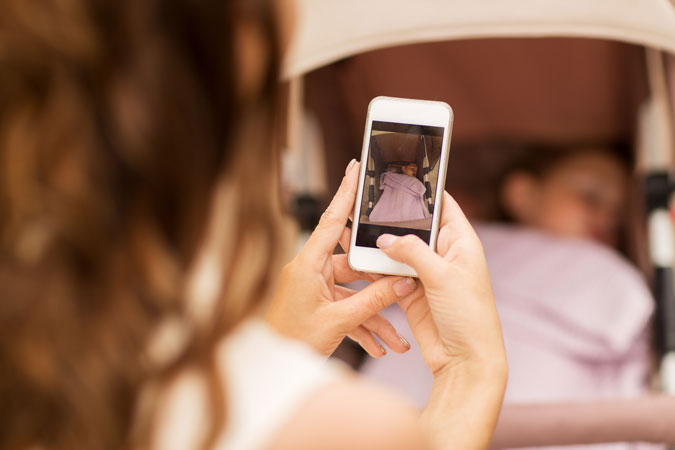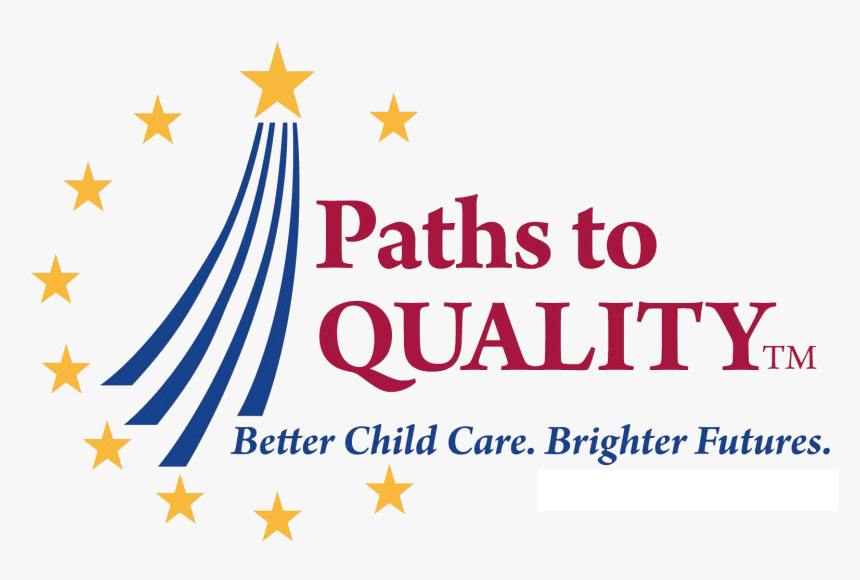 'Paths To Quality' Rated As A Stamp Of Approval
Paths To Quality ratings show parents we've reached crucial benchmarks that make this the best choice for your child. Caring, experienced teachers and quality lessons in a safe, clean environment earn this state accreditation.
An On-Site Chef Delivers Hot, Nutritious Meals Daily
Count on yummy breakfast, lunch, and dinner prepared by an on-site chef, so your child gets the nutrients they need to keep them fueled and growing strong, at no cost to you—one less thing to worry about means more time for your family.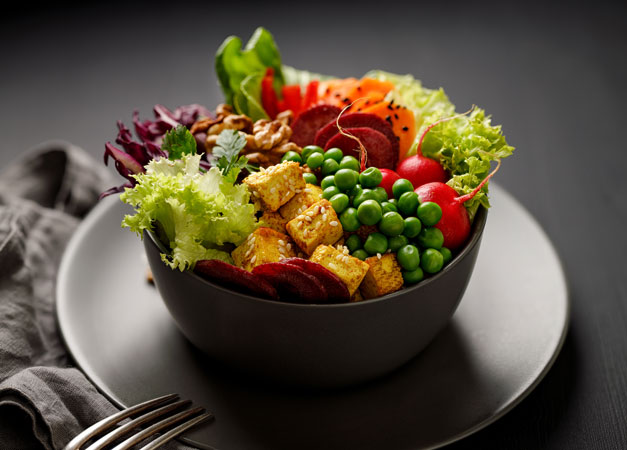 Keeping Families Safe With Health And Safety Measures
A CURIS decontamination system uses hydrogen peroxide to safely disinfect your child's spaces, tools, and toys for a deep clean that protects health. Along with coded entry and caring, attentive teachers, your child's day with us is a safe one.
Outdoor Play Connects Your Child With Nature
Your child grows strong by climbing, crawling, and running on natural wood stumps in a large playground just for them. Nature walks and tending a garden to teach your child about life cycles and nurture a connection with nature for healthy habits.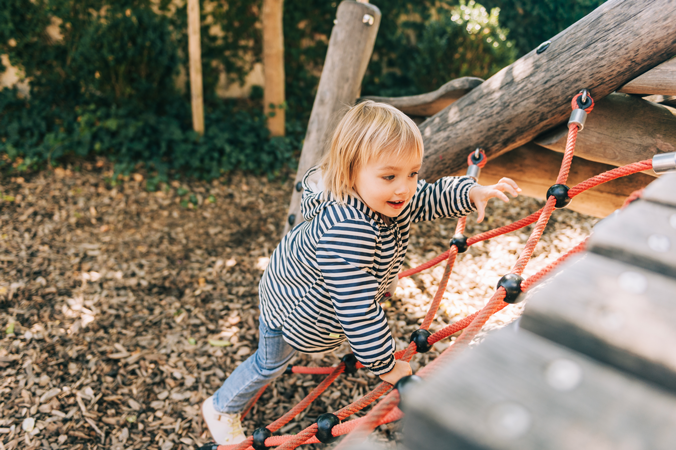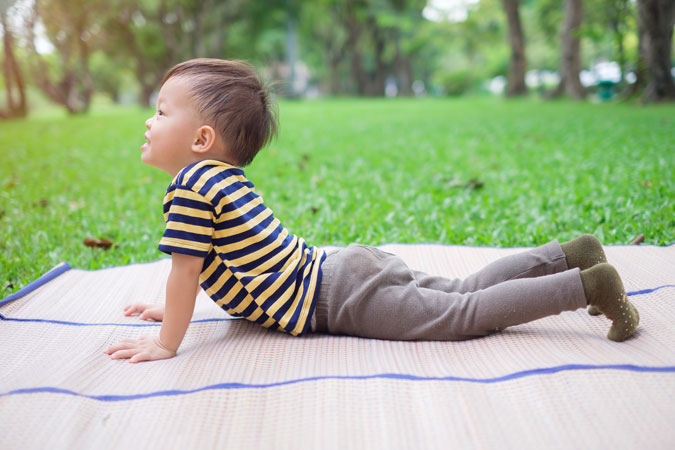 Daily Yoga And Spanish To Broaden Your Child's Learning
A second language helps your child grow their vocabulary and think creatively, while Yoga helps your child make body-mind connections that boost focus. At no cost to you, both spark joy and benefit your child's overall learning.
Field Trips Open A World Of Ideas And Opportunities
Your child loves visits to the pumpkin patch and apple orchard for time outdoors with their friends. Museums and the zoo introduce them to history and biology, and splash pads along with "Touch A Truck" days are plain fun and invite your kid to be a kid!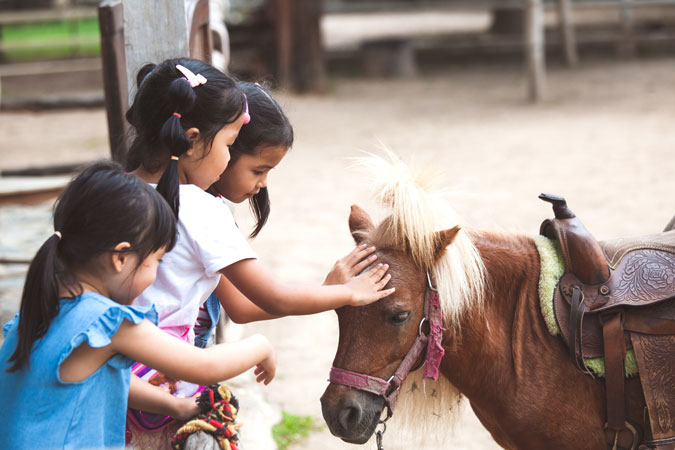 What Our Parents Are Saying...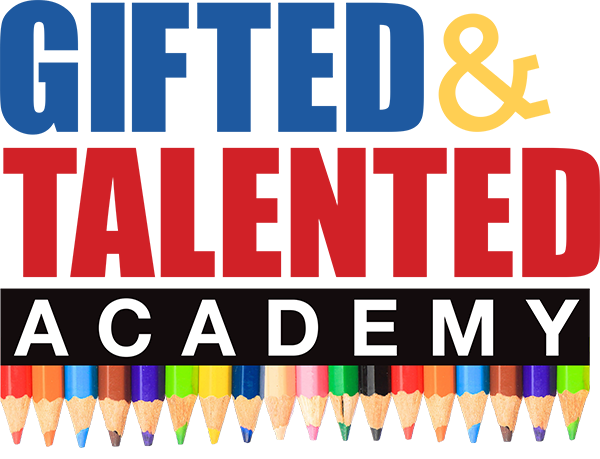 "Gifted & Talented Academy makes everyone feel like family"
- Pam Martin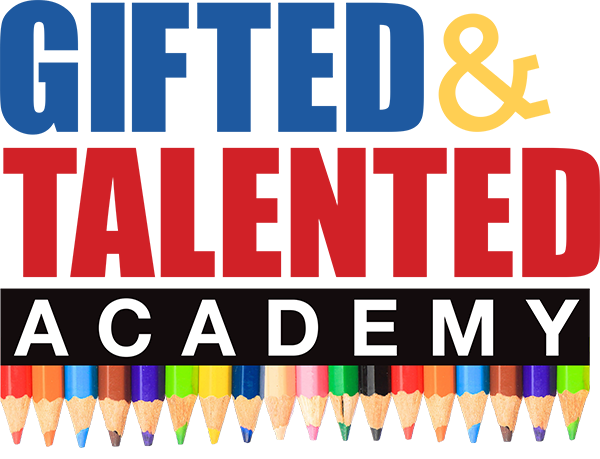 "This is more than just a "daycare" there is a curriculum and lessons that help the children become prepared for school."
- A Mom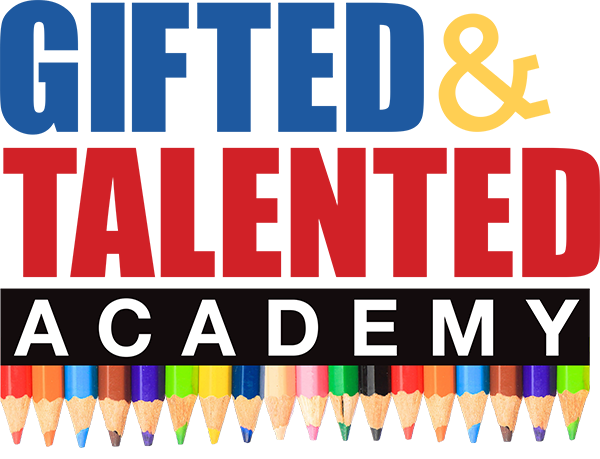 "The owners of this facility truly care and it is apparent they put the safety and care of the children first."
- Michael Braswell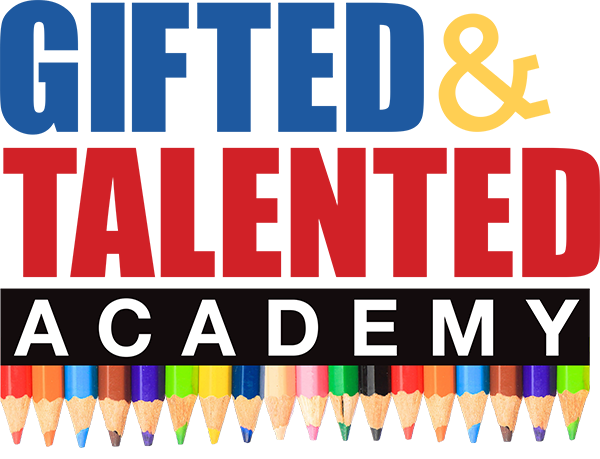 "Gifted & Talented Academy is a great facility with wonderful teachers. You can also tell that the owner truly cares about children."
- Madhu Bhandari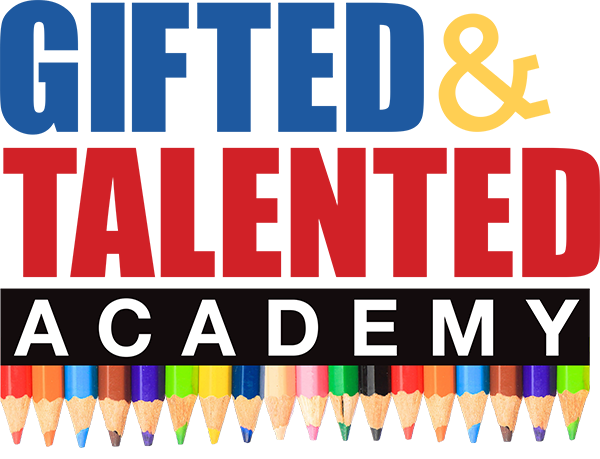 "Thank you to the Gifted and Talented Academy child care organization for an incredible early childhood curriculum that engages and teaches at all steps of the day"
- Andre Cousin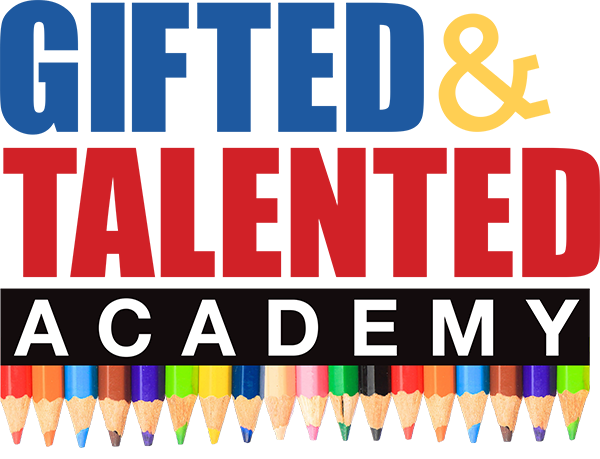 "My oldest son who is on the autism spectrum did not have any issues while attending here because they accommodated all his needs which made him feel safe & loved."
- E. Beazy
Watch Your Child Develop Their Many
Gifts And Talents
!